Home
Details

Category: On Going Projects
Published:

24 September 2009

Written by

Administrator

Hits:

1376
Welcome to the Official EVEREST Shoulder Rest Website

Here you will find the most comfortable violin and viola shoulder rests at very affordable prices.  EVEREST shoulder rests are designed in the USA and manufactured with the finest material and workmanship.  Our shoulder rests were designed by a John's Hopkins' biomedical engineer to overcome the many shortcomings of existing traditional shoulder rests.  Other manufacturers, such as KUN, Mach One, Viva la Musica, Bon Musica, and Wolf, all have very good designs, but many players still find them uncomfortable to use.  EVEREST Violin and Viola Shoulder Rests are the only ergonomically designed and patented collapsible shoulder rests that provide the best comfort for violin and viola players of all levels.
We welcome all international orders!  We can ship directly to anywhere in the world, or please feel free to contact us for an EVEREST retailer in your country.
Our current models:
For Violins
For Violas
Parts and Accessories

If things on this website do not work as they should or if you have any questions about ordering, please contact us at This email address is being protected from spambots. You need JavaScript enabled to view it..
Details

Category: On Going Projects
Published:

04 August 2016

Written by

Administrator

Hits:

640
All EVEREST Shoulder Rest products are patented and trademarked. Only authorized retailers are permitted to sell and distribute EVEREST products on e-commerce marketplaces such as Amazon.com.  To ensure the integrity of our EVEREST products and to combat illegal imitations, we have compiled the following list of Authorized Online Retailers.  These retailers have all been verified to distribute genuine EVEREST products obtained from authorized  wholesale distributors.  Only genuine EVEREST Shoulder Rest products are made with finest material and comply with stringent RoHS standards for safety, and are 100% free of harmful lead and mercury.
EVEREST Shoulder Rest will not warranty any products purchased online from non-authorized retailers.

Official Everest Online Retailer
www.everestshoulderrest.com

Amazon.com Authorized Online Retailers (Updated 12/21/2017 in alphabetic order, more will be added as individual companies get authorized)
A to G Music
Antonio Strad Violin
Evergreen Workshop
Everjoy Music
Johnson String Instrument
Moore Brothers Music
NW Music
Strauss Violin
Details

Category: On Going Projects
Published:

06 July 2012

Written by

Administrator

Hits:

5700
Everest products have the following patents:
US Patent Number: 7,488,877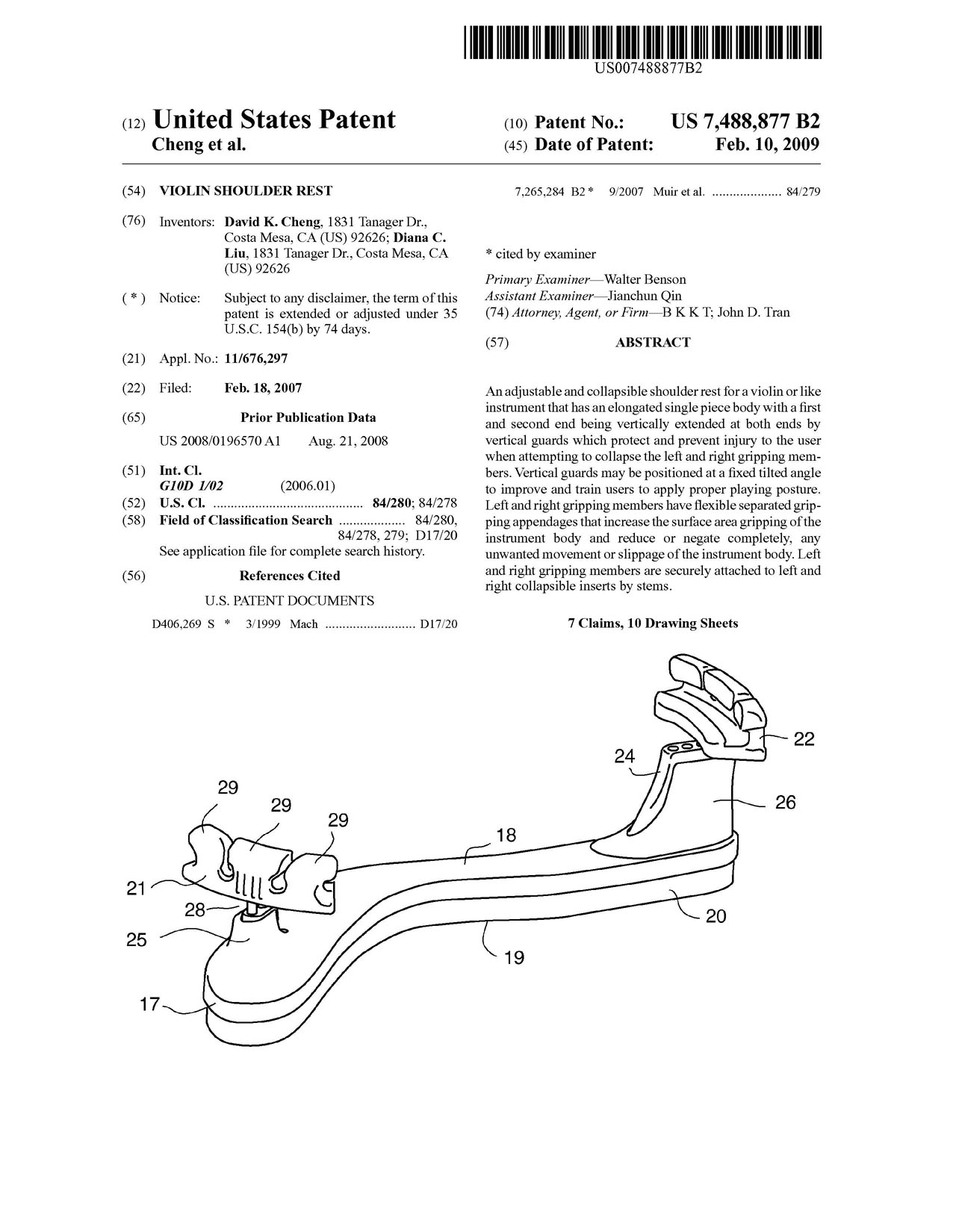 US Patent Number: D636,014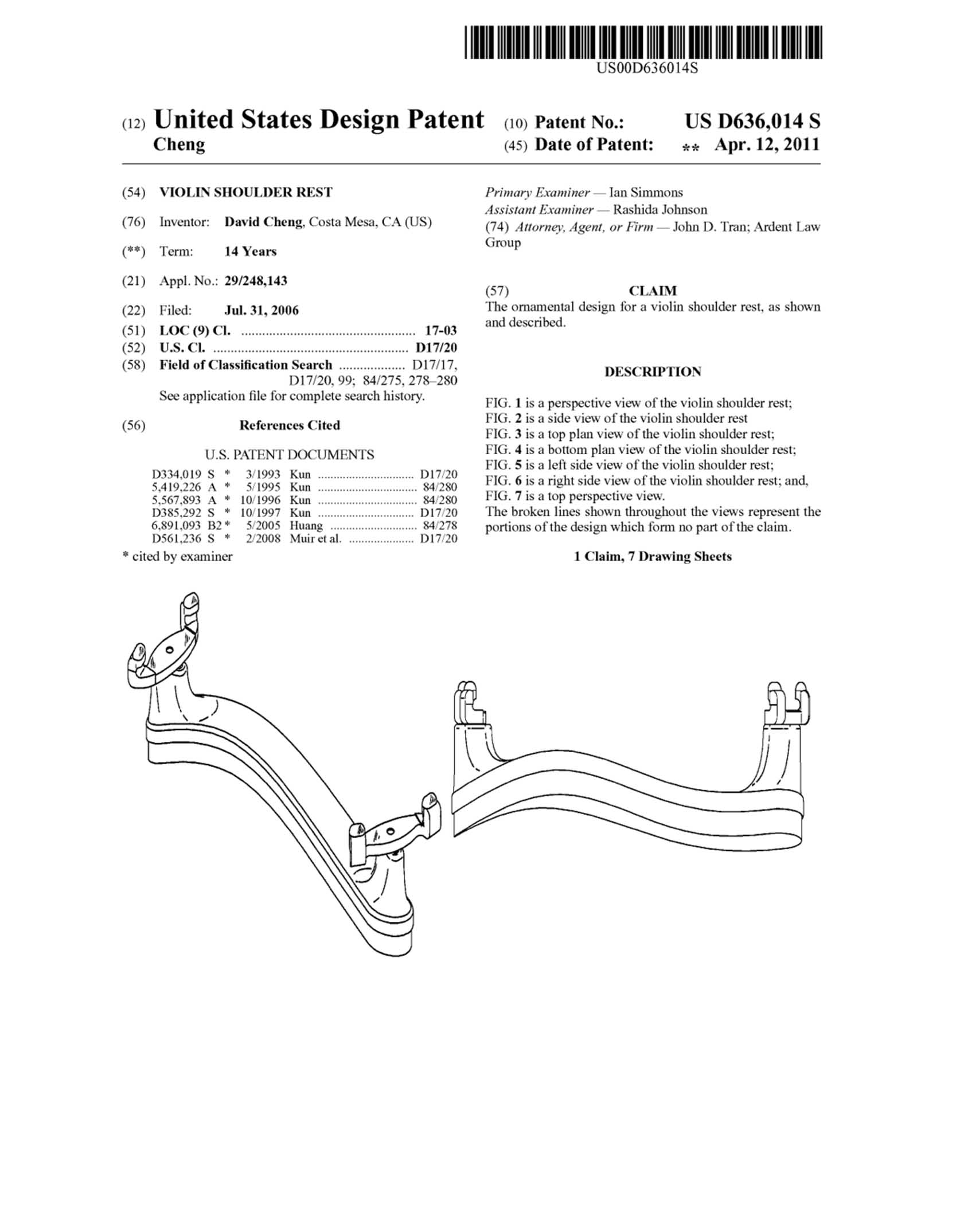 All Everest products sold in China will contain China Patent Numbers to comply with Chinese patent regulations
China Patent Number: ZL201130051214.9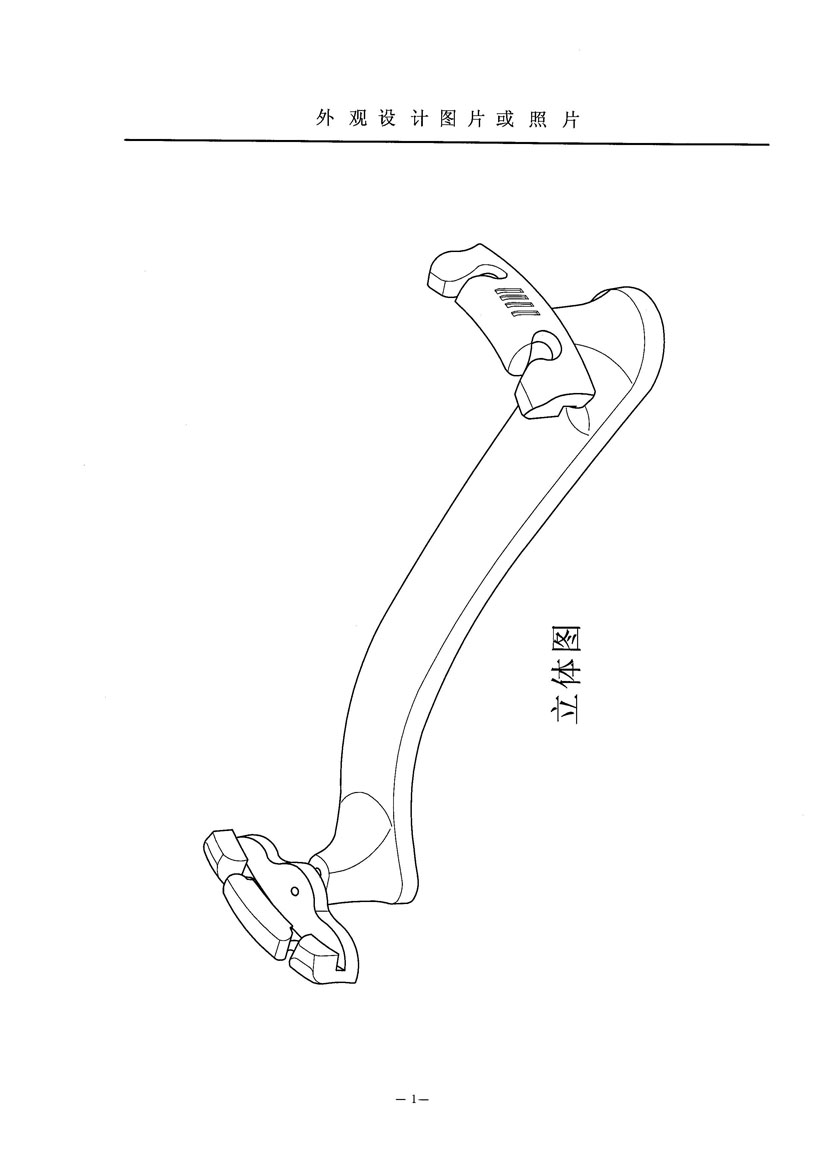 China Patent Number: ZL201130051223.8